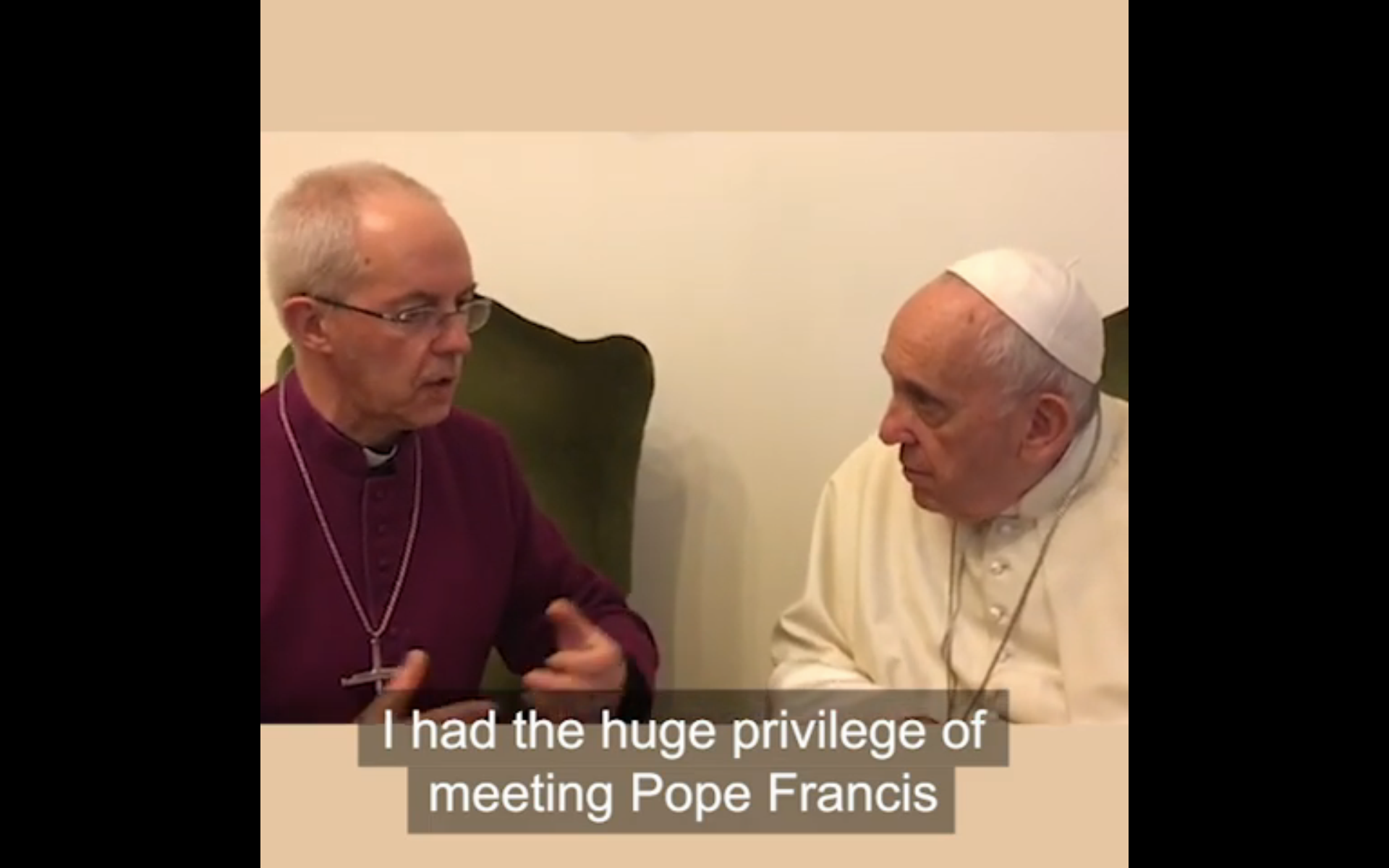 In the message, filmed during a recent visit by the Archbishop to the Vatican, the Pope encouraged Christians taking part in Thy Kingdom Come – the prayer movement launched by the Archbishops of Canterbury and York in 2016.
Archbishop Justin and Pope Francis have had a close bond ever since the two leaders took office within days of each other in 2013 – though this was their first foray into social media collaboration.
The spontaneous message was recorded on the Archbishop's phone by the Pope's translator.
This was after an animated conversation between the two leaders in which the Archbishop told Pope Francis about the growing numbers of Christians around the world joining the prayer movement.
Watch the full video to hear what His Holiness, Pope Francis had to say.
The full video message will be shared at Trafalgar Square on Pentecost Sunday where more than 5,000 Christians are expected to gather as part of Thy Kingdom Come. Cardinal Vincent Nichols, the Roman Catholic Archbishop of Westminster, will be in attendance along with Archbishop Justin Welby and many others.
To find out more about the event, including to register to attend, visit here.
To find out more about the range of Catholic Thy Kingdom Come resources, visit the resources page and search Catholic. If you wish to buy printed copies of the Catholic resources you can view them here.