This interactive escape room allows you to explore all of TK's apps, from SnapCat to FurBook, KitKat to eTail, facing challenges along the way to find all the QR codes to allow bells to ring at Catterbury Cathedral!
This free resource will work online on a teleconferencing app like Zoom but can also be used in group settings face-to-face or in small groups.
Download the leaders' instructions and print them out or view them on a different screen. 
Download the PowerPoint for the puzzles and to show to those taking part.
We also have some graphics below, that are available for you to download, edit and use to promote your escape room event! Here is an example of an edited Instagram square;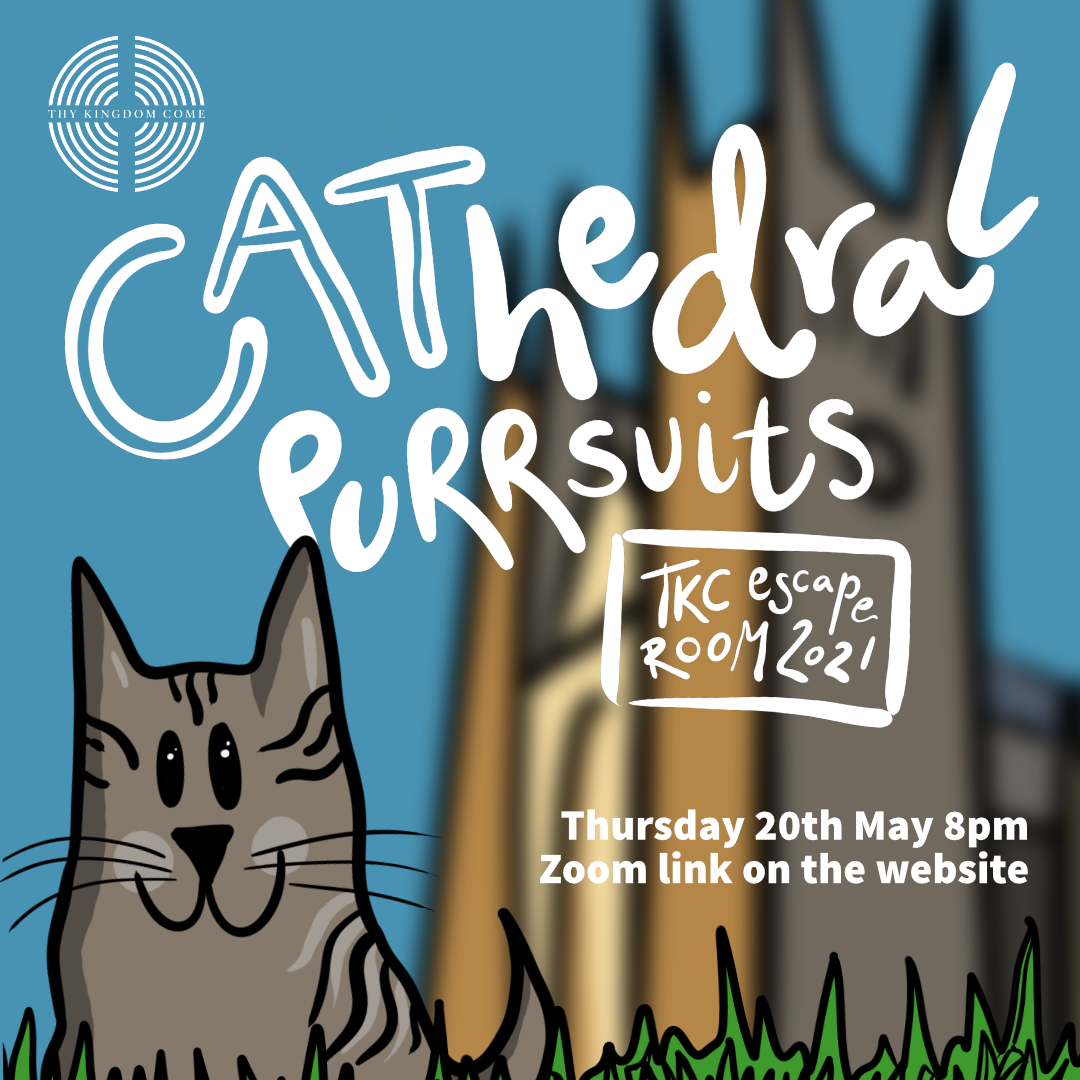 Winners!
If you manage to escape, we'd love to know your time! Email your team name, location and time to [email protected].
| | | |
| --- | --- | --- |
| Team Name | Location | Time |
| Purrfect Pussycats | Christ Church, Winchester | 30:12 |
| Not A Cat-astrophe | Comberton Baptist Church Youth, Comberton, Cambridgeshire | 34:40 |
| Castle of the Hills | Christ Church, Winchester | 38:13 |
| BobCats of St Andrews | Farnham | 42:58 |
| CC Youth Detectives | CC Youth Group, Christ Church, Epsom Common | 43:00 |
| The Paw-purfects | The Mosely Benefice Birmingham | 50:12 |
| Toy Story | Holy Trinity Sittingbourne, Kent | 53:00 |
| PURRiliant Southwell Super Six | Southwell Methodist Church, Southwell, Notts | 55:56 |