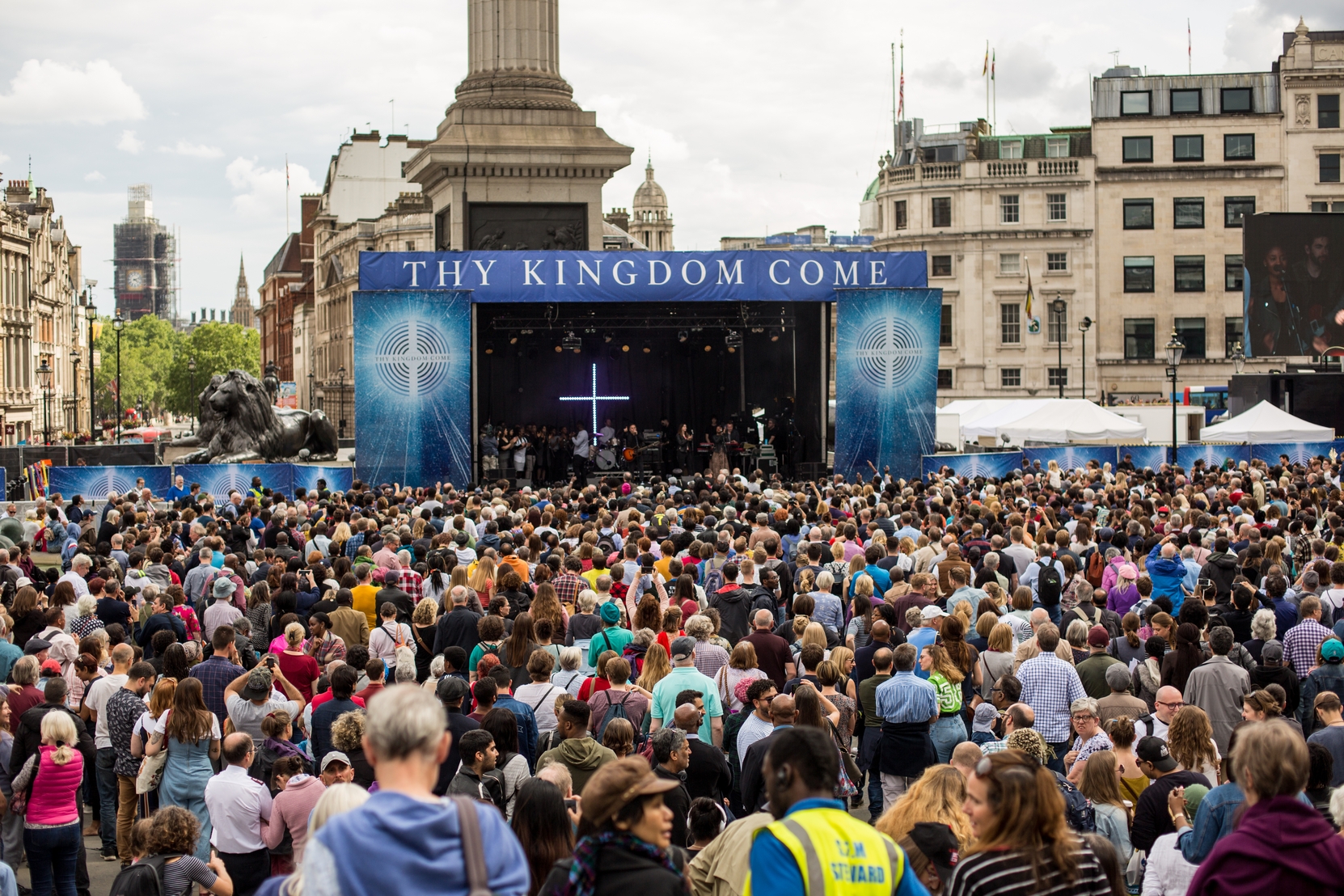 Trafalgar Square was turned into #TrafalgarPrayer on Sunday 9th June as thousands of Christians from across London united in prayer and worship.
The event on Pentecost Sunday marked the culmination of Thy Kingdom Come 2019, the annual prayer campaign launched by the Archbishops of Canterbury and York, in which Christians are invited to pray for their friends and family to know Jesus Christ.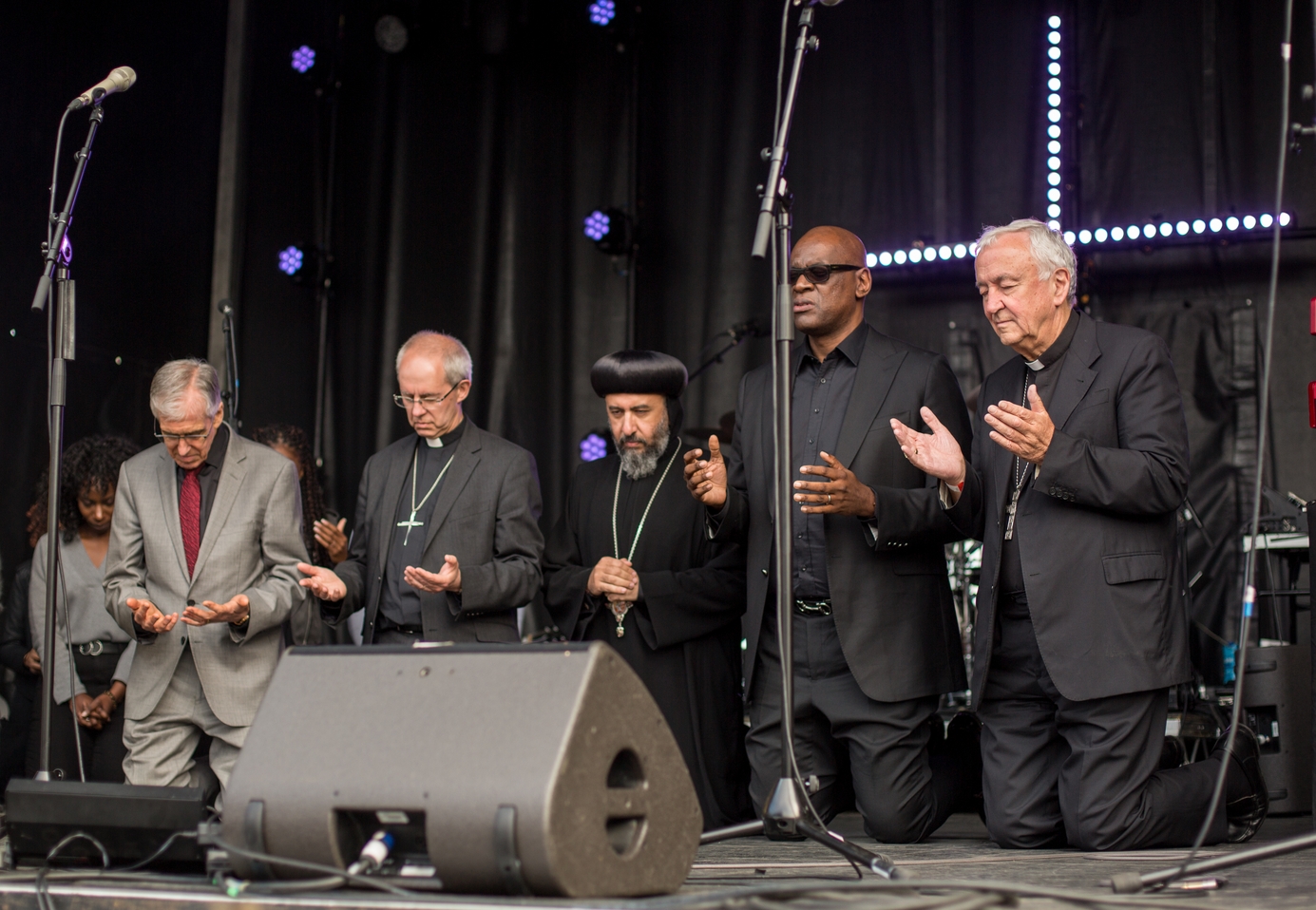 Grammy award winning singer/songwriter Matt Redman performed, along with Kingdom Choir, made famous by their outstanding performance at the wedding of the Duke & Duchess of Sussex last year. Musician Lou Fellingham also performed, as well as Sounds of New Wine, winner of 2019 Premier Gospel, Best Newcomer Award.
At the afternoon event, families sang and danced as well as joined together in prayer at the event which included prayers and words of wisdom by the Archbishop of Canterbury, Justin Welby, Archbishop Angaelos, Pastor Agu Irukwu, Reverend Trey Hall and Bishop of London, Sarah Mullally DBE.
Earlier in the day, the area was full of fun, family-friendly activities including Messy Church, face-painting as well as various prayer workshops from different denominations and traditions such as the Coptic Orthodox Church and the Catholic Church.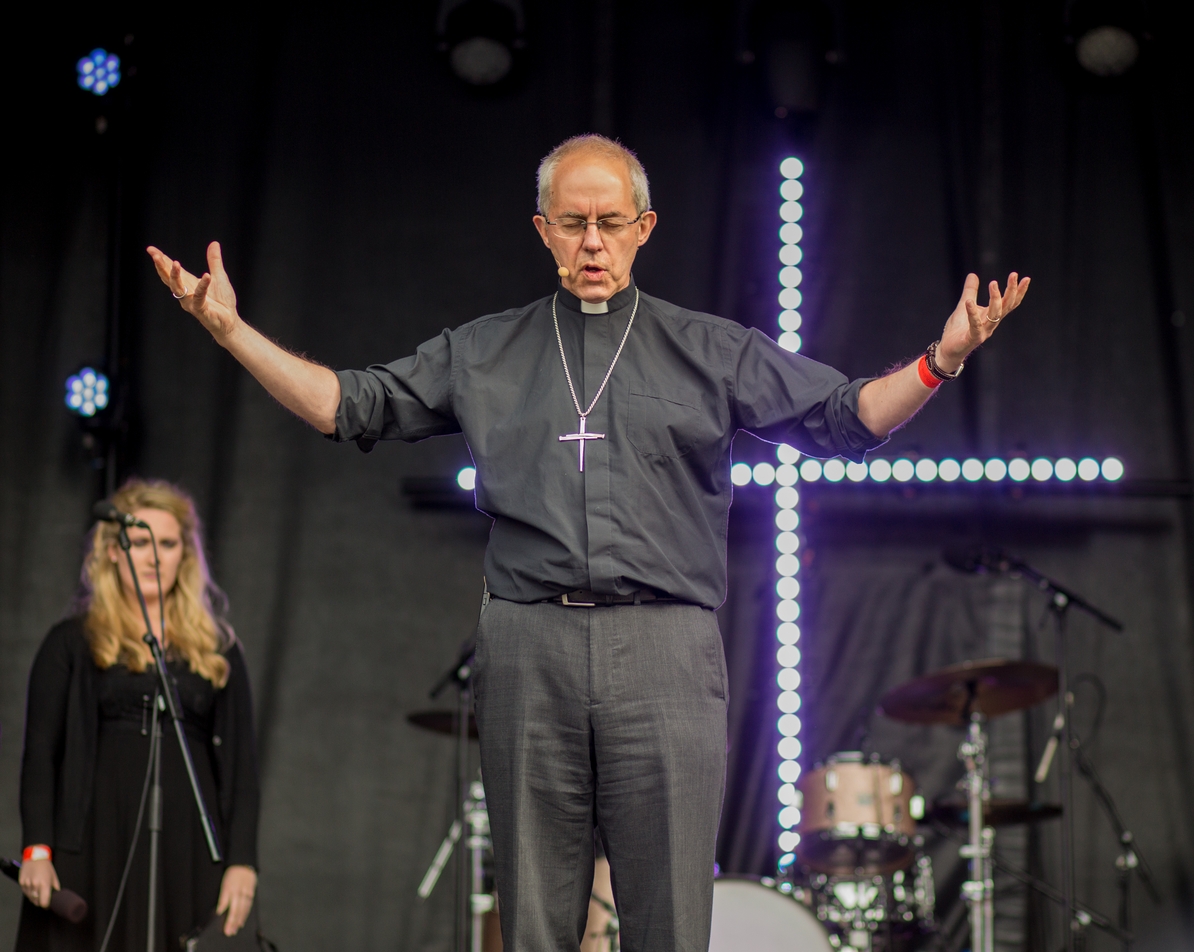 The Archbishop of Canterbury, Justin Welby. said of the event:
"Yesterday we turned Trafalgar Square into #TrafalgarPrayer!

Thank you to the thousands who joined us to praise God and pray for people to know they are loved and called by Jesus Christ."
Emma Buchan, the Thy Kingdom Come Director, said:
"The turnout was amazing. The set-up was excellent and it was fabulous to see so thousands of people turn out to worship God.
This is one of the biggest events we've organised and certainly one to remember. All of the contributors were tremendous and it wouldn't be possible without the volunteers and staff behind the scenes.
"Trafalgar Square was at capacity of 8,000 people during the main service between 4-6pm, and many thousands came joined us during the festival from 12-4pm. We are so grateful to God for His blessing in all of this and seeing across the country how hundreds of Christian are praying."
Hundreds of thousands of Christians took part across the UK including Scotland, Wales and Northern Ireland. Last year saw churches from over 65 denominations in 114 countries taking part in the 10 days of prayer, from Anglicans to Roman Catholics, and Orthodox to Methodists.
This year, many countries across the world took part including Australia, Canada, New Zealand and Bermuda.
Thy Kingdom Come is a global, ecumenical prayer movement which happens annually from Ascension to Pentecost. Christians are encouraged to pray for more people to come to faith during this 11 days of prayer.