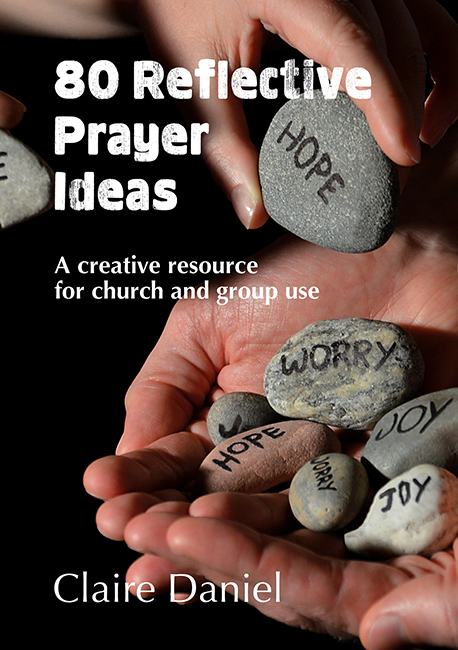 Prayer is not always easy, our minds are often crowded with so many different thoughts, concerns and distractions and finding the words to pray can be a challenge. In the busy of life, praying can become rather like a shopping list as we reel off our requests and worries, forgetting to stop and give thanks or to listen, allowing God the space to speak. 
The act of prayer is not about what we say, it is a dynamic response and a chance to pause, reflect and be open to hearing from God. But at times it can be hard to know where to start, what to say or how to communicate all that is on our heart.
There are many alternative, practical ways to pray, actions that can help us respond in prayer. Engaging in creative prayer activities does not require any great artistic ability. They are powerful ways of using our senses to express our faith in a different way, making a space to pause and reflect. 
These can be as simple but powerful as reflecting on words or images, using objects and practical responses  like placing a pebble in water, lighting a candle or using bubbles or modelling dough to pray. 
I have personally found creative prayer and reflection to be hugely significant in my own faith journey and I am passionate about encouraging others to explore practical prayer responses. Creative prayer is for all ages and stages of faith and practical prayer  can be used by individuals, churches, small groups and in prayer spaces.
When we engage actively with the words of the Lord's prayer, it can be life changing, faith renewing and transformative, as we pray with an open, expectant heart 'thy kingdom come'. Using practical prayer ideas to focus on these familiar words can help us pray intentionally and unlock a deeper time of meditation and communication with God. 
Pledge to pray, let your light shine and as you prepare to take part in the global wave of prayer, as a church or group, with your family or as an individual, why not explore some creative methods of prayer at www.thykingdomcome.global/prayerresources.
Prayer is deeply personal, yet our prayers join with those of so many worldwide, as part of Thy Kingdom Come. We stand in unity of purpose, believing that the Holy Spirit will move in powerful ways and that God can bring change and transformation in our world, our community and in the hearts of those we pray for. 
Claire Daniel is author of 80 Creative Prayer Ideas and Prayer Journey into Parenthood. She is passionate about encouraging others to use creative prayer methods and speaks at conferences and leads workshops on the subject of prayer.