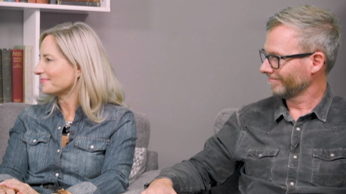 On Pentecost Sunday 2018 hundreds of Christians gathered in Nottingham city centre to kneel and pray as part of Thy Kingdom Come.
The event was organised by Trent Vineyard's Debby and John Wright and we asked Pete Greig, founder of the 24-7 prayer movement, to find out more.
Watch our video to discover how one city mobilised the masses through 'Bow Down'.
Bow Down - Square from Thy Kingdom Come on Vimeo.
As Pete says: "It would be amazing if villages, towns and cities around the world could be filled at Pentecost with Christians, unashamed, united, kneeling in prayer and lifting up torches to say Jesus is the light of the world."