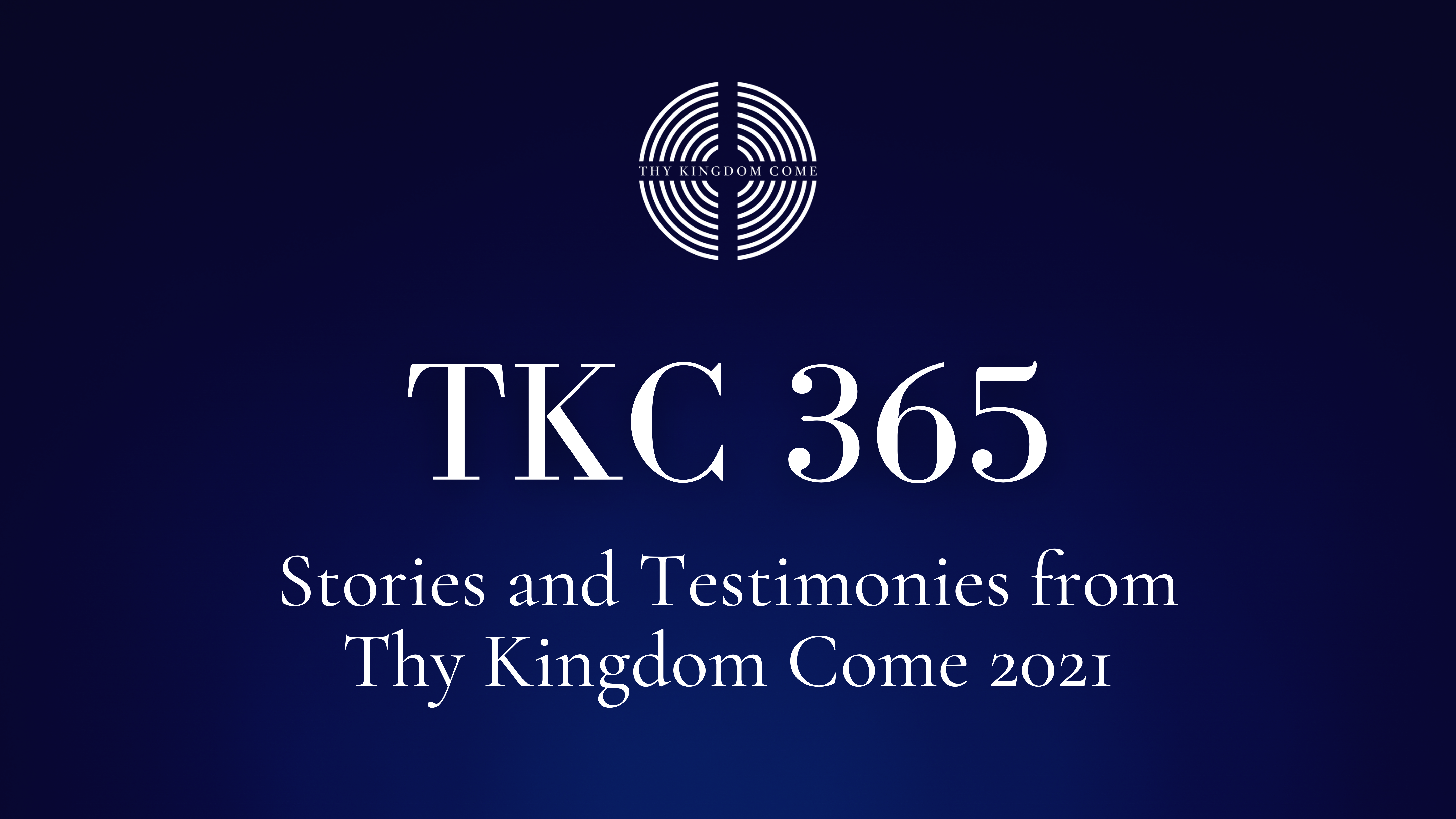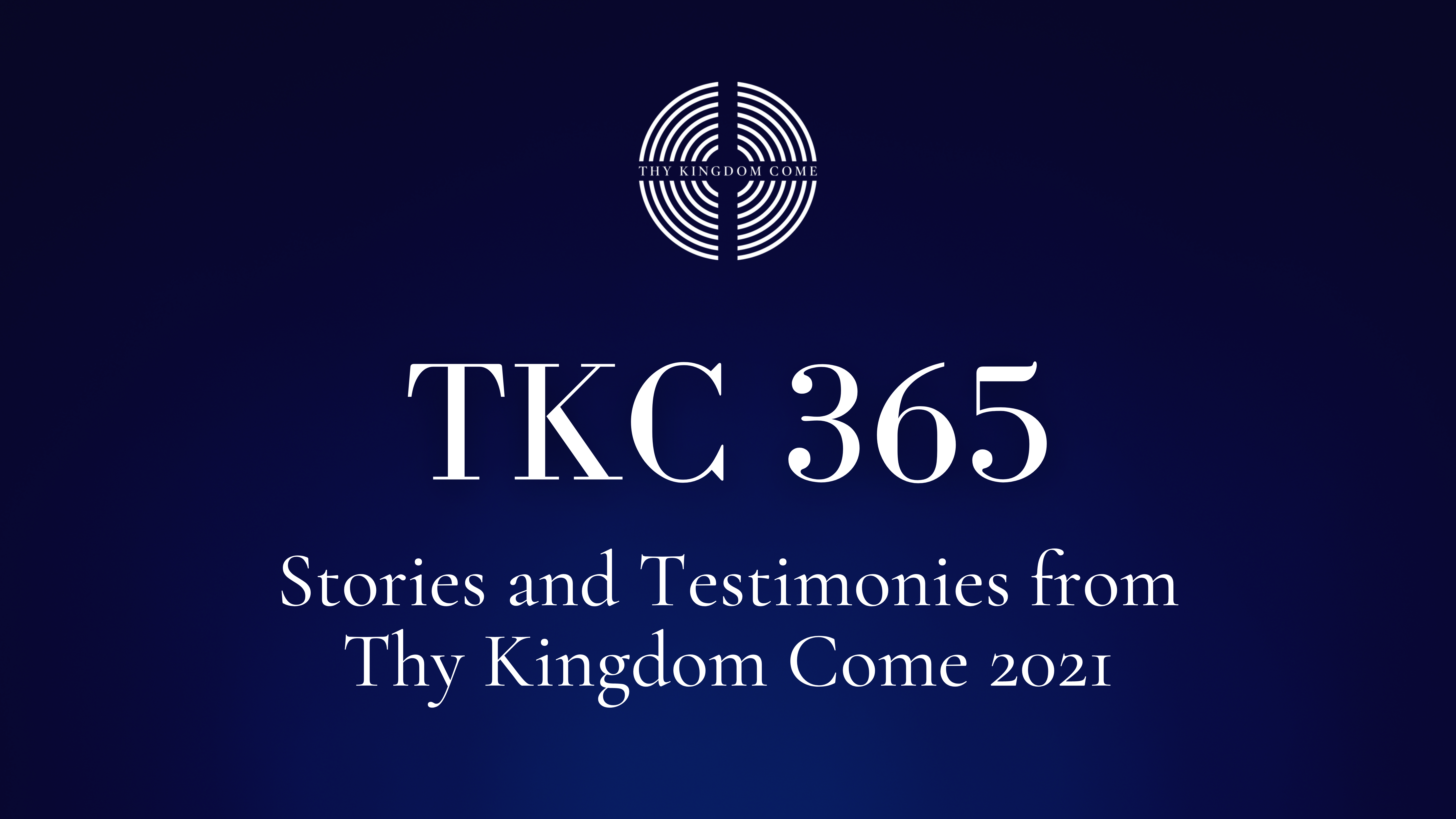 Each year we are astounded at the range of wonderful stories and testimonies we receive about Thy Kingdom Come from around the world. 
From churches and individuals going deeper in discipleship to people coming to faith in Christ; from ecumenism in action to inspiring families & individuals growing in their prayer life; from churches & individuals being inspired to creatively reach their communities in evangelism and witness, to the beautiful sense of unity and community the 11 days of prayer brings, the feedback has been so encouraging. 
Therefore, we are so pleased to introduce TKC 365 - where we will be sharing a story or testimony, a day, of how people have engaged with Thy Kingdom Come and how it has impacted many around the world.
A few examples of stories & testimonies from this year's Thy Kingdom Come:
Sharing Faith:
One of the 5 people I prayed for was a neighbour who lives on the corner of my street. During the period of Thy Kingdom Come I bumped into her, she was taking rubbish out to her bins. I asked her how she was. She said she was very depressed, wasn't able to get up in the mornings. Her ex-partner had died a few months before and she said it was the final straw during lockdown, which she had found very hard because she lived alone. I felt an unusual confidence in God and asked her if I could pray with her then and there and she said yes. I prayed for God to assure her of his love for her. Following that we exchanged several texts and she described feeling stronger, sleeping better and being able to get up for work in the mornings on time. She has several times thanked me for my care. I am looking to develop this friendship and invite her to church.   

I invited the person I prayed for last year to an online Alpha course and they have been coming to our church online service ever since. Still praying!
Coming to Faith:
A new lady to our church, who has been seeking God for a while, became a Christian in my home during Thy Kingdom Come.

My six year old daughter gave her life to Jesus during this TKC! She became a Christian through watching and talking about the Cheeky Pandas videos. She is going to be lost without them. We need these every day please!
Ecumenism:
I live in a rural area in England and had to organise a series of ten zoom prayer meetings- 1 per day - throughout Thy Kingdom Come. It made it possible for Christians who go to small churches, from a number of denominations (Anglican, Methodist, Catholic and Charismatic), some distance apart, to pray together. This is the first time this has happened. DIfference church leaders led each session, including a Bishop. We are hoping to carry on working together including praying, running the Alpha course and pilgrimage etc.

It has been great to be part of an event that draws so many different denominations together. Our Nottingham City Prayer event online was so uplifting and inspiring. The presence and power of God was very evident and increased my faith to believe for more for the city of Nottingham. 
Family Focus:
This year I was able to share my Thy Kingdom Come emails, throughout the 11 days, with my adult children and their children (my grandchildren) ages 9 months to 21 and others. Each day was encouraging for them; they were so joyful and expectant when Pentecost arrived! Prayer changes things. I can't wait to hear from them all regarding their experience.

I live in Berlin and am a member of a Charismatic free church here. I found it extremely enriching to experience Thy Kingdom Come - seeing the diversity of the Church in this way was truly beautiful. The videos and podcasts were really professionally done and really inspiring. I plan to keep listening to the Lectio 365, maybe even with my teenage daughters. Sometimes I listened with my husband too. Thank you for all of the effort that went into all of those. I have felt a much deeper sense of peace since Thy Kingdom Come started. 
Thy Kingdom Come Impact Reports