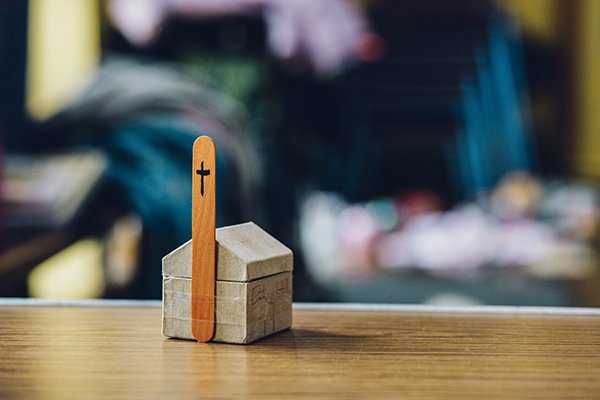 "We had prayer walks each lunchtime from the Sunday through to the Saturday and managed to cover every street in the parish. (Not sure how many miles that is but it felt like quite a distance!). We kept a journal to write what we had felt the Lord was saying and our impressions from the time. Graham had the right approach - he specifically prayed for opportunities to talk about Jesus with people on his walks and on one day he spoke to 12 different people. He prayed with one chap who was looking at a notice board and said to Graham, 'there's got to be more to life than this!' "
around 50 people came and spent time praying in our 24 hour period. Many spoke of the wonderful sense of God's presence and great peace in the church, particularly in the small hours. Lots of people said that they didn't want the 24 hours to end
"I was invited to pray for a young woman in a wheelchair who stopped going to church some time ago as she had become disenchanted with just about everything about it. She was encouraged to go with a friend to the Cathedral event. During the evening she found herself completely overwhelmed by a desire to belong to a church community again and asked me to pray that she didn't lose this sense of belonging to Christ and His church once she got back into the hum drum of a week at work."