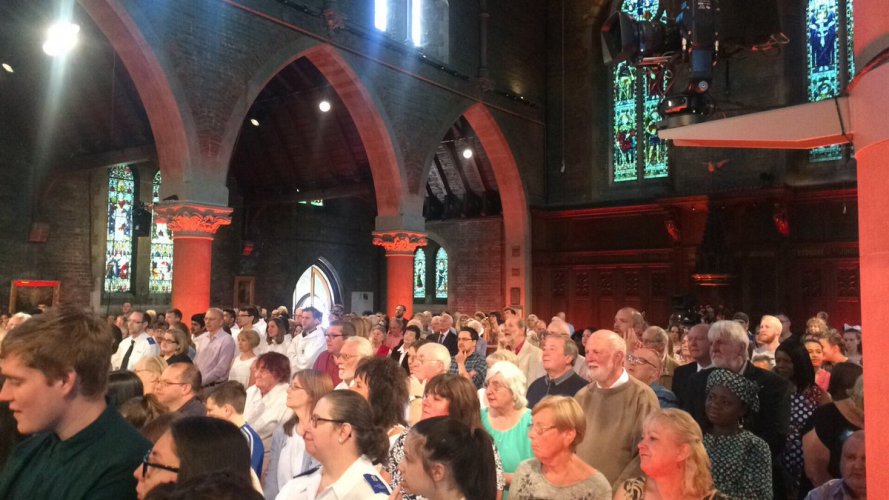 The following prayer was read by the Venerable Liz Adekunle, Archdeacon of Hackney, at the Pentecost Service broadcast live on BBC1 this morning. You can watch it via catch-up here
God of mercy and judgement
In Christ you came among us as a vulnerable child and suffered a cruel and untimely death.
In the face of terror you show us what we rightly love.
Visit the people of London today
In the midst of horror, and grief and injury and dismay.
Comfort the maimed and the bereaved.
Strengthen the hands of those who bring healing, hope and kindness in the face of agony and brutality.
Teach each of us to hold dear what can so suddenly be snatched away
To cherish what can be so intimately threatened
And to uphold what some are seeking to destroy.
Make this time of terror and loss a moment of renewal in what we most deeply believe and most firmly maintain,
That though we fear we may more truly love
And though we despair we may more profoundly know you, whose Kingdom we seek, now and forever. Amen.