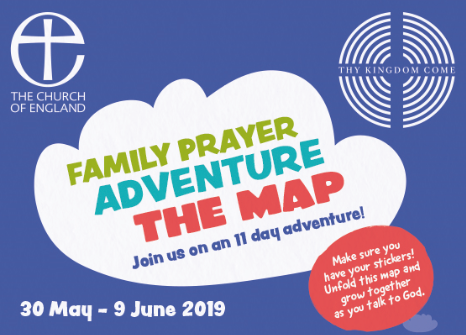 The new flagship family resource for this year's Thy Kingdom Come was launched at last week's Synod.
The Family Prayer Adventure Map (with stickers) is a fun packed resource which will be given to 330,000 school children, in years 4-6, in Church of England and Methodist Schools.
There is also an accompanying Family Prayer Adventure Journal where families can go deeper during the 11 days.
Both resources are available to order on-line.
The resource can also be downloaded here.