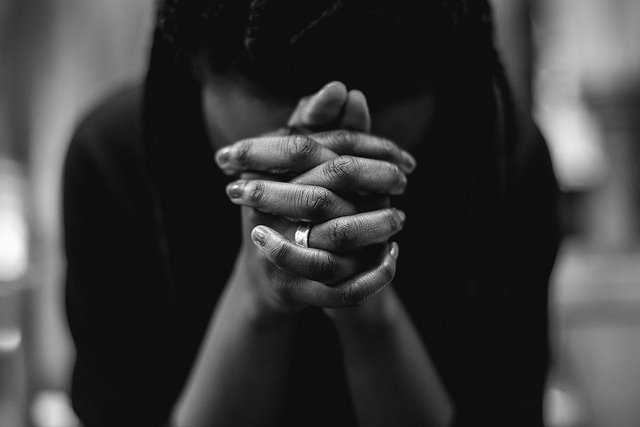 Do you ever feel like a hamster on a wheel? Life can be hectic. You rush from one place to another, cram in meetings, squeeze in time to shop and make meals and suddenly another week has flown by. What might happen if you stopped for a while and made space for God?

A few years ago when I worked across the road from a cathedral, I'd occasionally just go and sit in the vast building with its ancient stone columns and intricate carvings. I'd look up and see the beams spanning the roof and the rainbow coloured light from stained glass flickering across the stone flags. People had prayed in the place for centuries. In moments like this I would sense God's presence and receive the sense of calm that I have only ever found in Him.

There is power in pausing from our routines and making time to pray and worship.

Last May many people in cathedrals across the country talked about a similar experience of meeting with God through events at cathedrals and churches as part of Thy Kingdom Come.

Church leaders described being uplifted through prayer and worship at a Cathedral Beacon event.

"When we're caught up in the busyness of ministry, rushing to complete one task after another and to be alongside one person and then the next, it's all too easy to forget our own need for nourishment," said one. "I came away from this weekend energised and raring to go!"

"It really was so great… even this week our congregations are talking about it," said another. "We all felt so blessed and encouraged. In fact even today one of the Methodist deacons and I just walked into a couple of shops and started asking what people wanted prayer for. I don't think we would have done this without the encouragement of the last few weeks preparing for the Beacon events and the event itself."

Cathedrals and churches have traditionally been places of prayer and pilgrimage, so it shouldn't be surprising that this is what happened last year between Ascension and Pentecost. One person training to be a vicar said, "This was my best moment in the Cathedral in three years of training next door."

Beacon events, which are large scale prayer and worship events drawing together people from around the local area, will be running again this Pentecost at many cathedrals. They will be the culmination of all that has happened for the individuals and churches engaging in Thy Kingdom Come.

This year there are a whole range of venues and events to choose from.

So if you want to get off the 'hamster wheel' of life and experience something new in prayer and worship why not make plans to join one of these events? You'll have the chance to connect with other Christians and be part of something big that is happening across the country and around the world.

Beacon events take many forms but they will all be professional, informal, personal and spiritual. There will be time for creative prayer and to have fun and be joyful. There will be a mix of old and new worship – something for everyone.

One person summed up an event last year saying, "It was three-dimensional. It was DEEP – prayer and spiritual. It was WIDE – regional and national, inclusive of all Christians. It was LONG – Biblical, honouring of church tradition, and missional future-focused."

To find a Beacon event near you see our events pages.