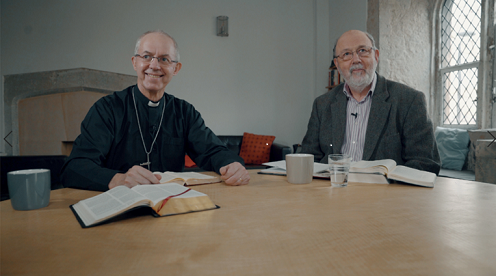 Last week Archbishop Justin Welby and world-renowned theologian Tom Wright filmed in Trafalgar Square for this year's Thy Kingdom Come.
Tom Wright filmed reflections for both  Day 1 To Jesus and Day 11 – Pentecost where he was in conversation with Archbishop Justin Welby drawing parallels between Jerusalem 2,000 years ago and London today.
They also filmed a special table talk Bible study based on Acts 1 which will be released soon.
Tom Wright also recorded this year's podcast reflections for the 11 days, which we are incredible excited about!
Emma Buchan, TKC project director said of his involvement this year:
"Working with Tom Wright is such a gift from God. His love for Jesus shines through all that he says and does.
We are grateful for his contribution to this year's Thy Kingdom Come and cannot wait to share this content more widely."
Stay tuned to find out more!